Apparel Brand Finds Perfect Fit With Image Share Campaign
The Challenge
Young entrepreneur looking to gain brand recognition for new apparel line in a very competitive marketplace. With tens of of thousands of brand options for the young generation to shop from, the challenge for new apparel brands to allow their styles to be seen can be daunting.  The campaign needed to engage the younger generation through social media and also drive traffic to the brand website.
The Solution
With the
Lead the Follows
positive messaging and tagline 
"You can't influence the world tryin' to be like it."
, there was additional drive to see this campaign succeed from VMI's digital producer, Gabe Elliott. The growth if the brand meant not only monetary growth for the client, but an opportunity to make a positive social impact. With the need to reach a young audience, Gabe looked to find a way to leverage the existing strong brand advocates.
The plan would be encourage the Lead The Followers influencer's to share images of themselves wearing the brand through their social channels along with hashtag #showyouLTF for a chance to win a gift card to shop for free. Woobox was chosen as the platform to manage the campaign. The image would be pulled via the hashtag and posted onto a page of the website. Those that submitted an image would then encourage their friends to vote for their image in the hopes of being one of the top three that win via most votes. Traffic to site, social engagement, and image submissions all exceeded goal.
Increase in Traffic to Website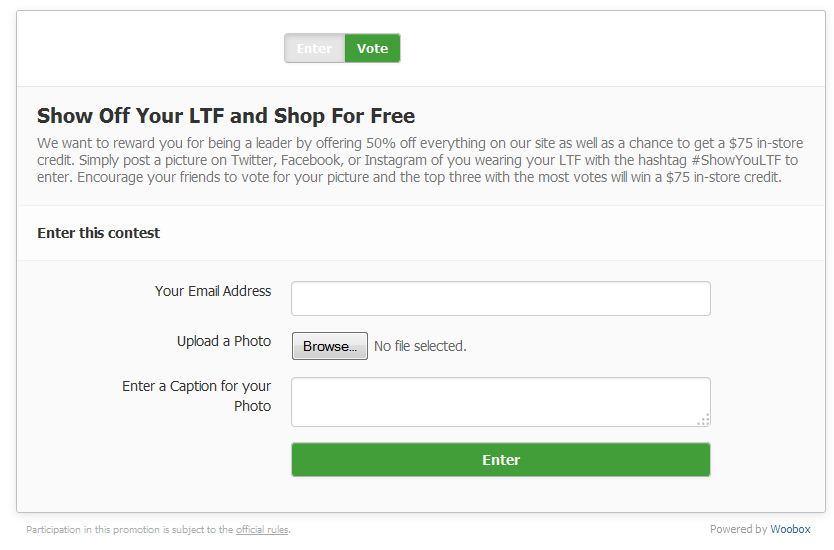 Entry Page
Instagram Entries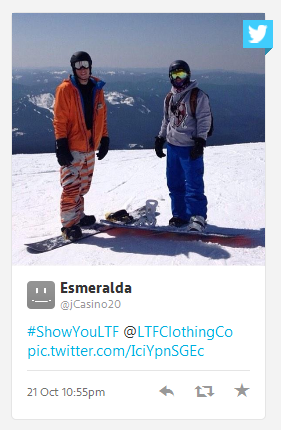 Twitter Entries
Using Woobox to allow entry via a simple hashtag allowed for a simple way for participants to enter through Twitter, Instragram, and Facebook and helped to drive up entry submissions. Adding the top votes to win feature helped to drive traffic to the website by encouraging entrants to promote the website to their social following.
Here is Gabe's success in numbers:
166 Votes on Image Submissions
50% Increase in Website Traffic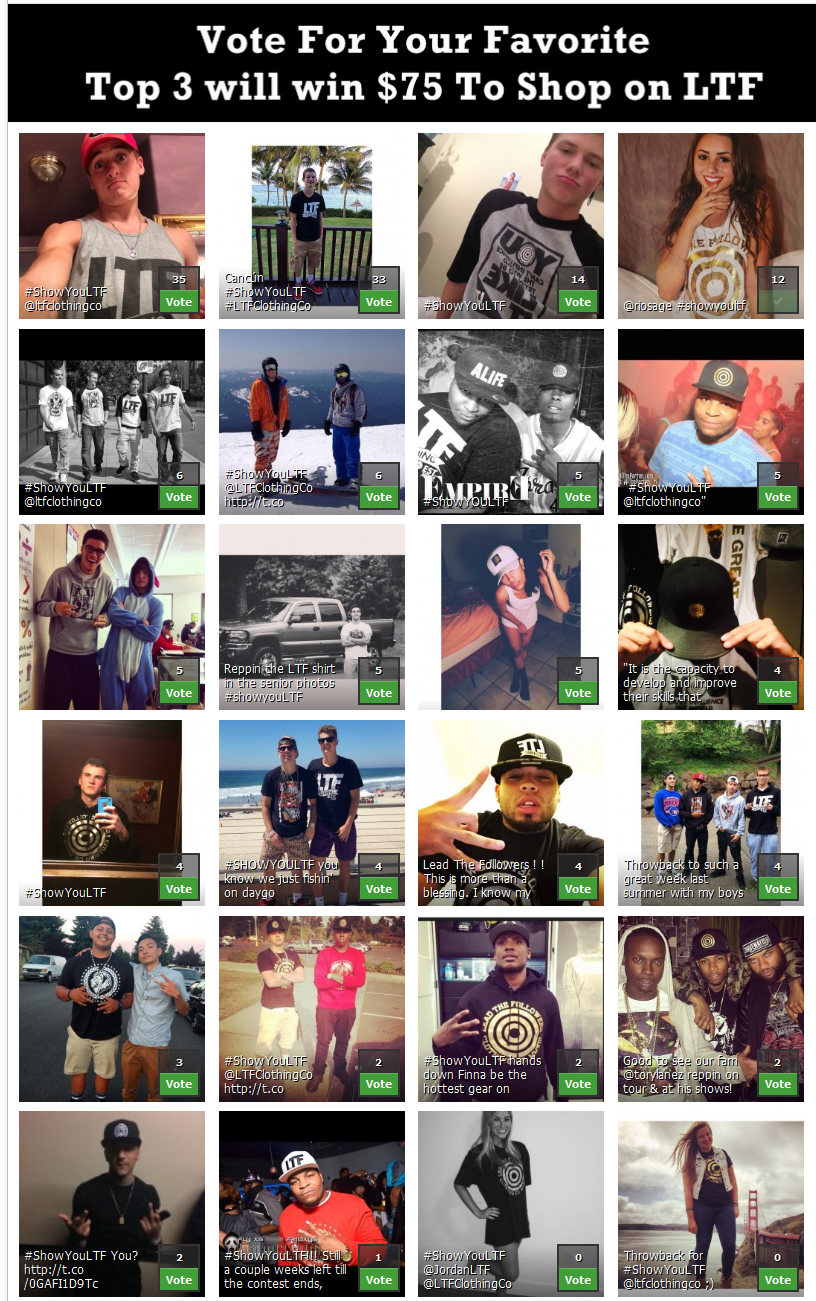 Related Case Studies